What is Booko?



Booko is opening a digital currency platform for tourism, allowing you to plan your perfect holidays overseas using cryptocurrency. Booko also created its own token based on Ethereum blockchain (ERC20), that will be used in a similar manner as hotel points.
Booko
will operate an international travel booking website allowing reservations to be paid with a large panel of cryptocurrencies. Booko tokens will be issued as rewards with every booking, and may be used to pay your next trip.
Booko booking fees will be set at 1% to fight against any losses we may take due to market changes, and ensure a good booking service. The goal is that reward tokens getting financially profitable for the customer. On a traditional travel website, value is fixed, and at the discretion of the company. Booko want to provide rewards that will increase in value as use is adopted. Your reward tokens will not be trapped in the system, they are yours, and you can use or trade them everywhere.
This early website is very light, because we haven't hired web developers yet. At term, Booko will be similar to popular travel agencies as far as availability and pricing are concerned. A full-working new booking website will be online once we will get enough funds through crowdfunding.


Louise Chevalier
Human Resources Director

Eliott Charvet

Tourism Expert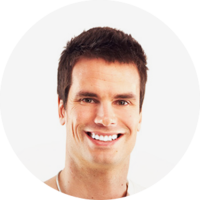 Tom Pasquet

Legal, FInancials

---
---
Social network groups creation: till March, 31st 2018
Bitcointalk announcement: March, 29th 2018
Bounty campaign beginning: April, 1st 2018
Booko incorporation: April 2018
Whitepaper release: April, 3rd 2018

Smart contract creation: April, 5th 2018
Presale beginning: April, 19th 2018
Presale ending: April, 30th 2018
Booko ICO Beginning: May, 12th 2018
Booko ICO Ending: June, 12th 2018

Availability of Booko token on trading exchanges: June 2018
Website final version: August, 25th 2018
Opening of booking orders: August, 31st 2018
Opening of token rewards to customers: September 1st, 2018